Henry Cavill Faces Backlash After #MeToo Comments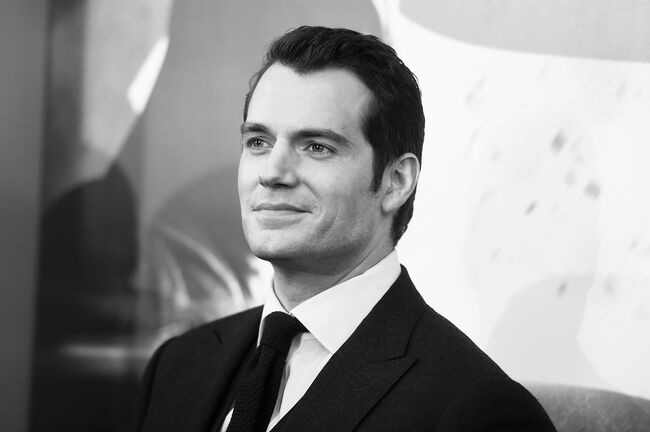 Henry Cavill is facing backlash after his interview with GQ Australia where he discussed his feelings on the Me Too movement. The Superman actor claimed he's hesitant to date or flirt with women in the wake of the anti-sexual assault and harassment campaign. "It's very difficult to do that if there are certain rules in place. Because then it's like, 'Well, I don't want to go up and talk to her because I'm going to be called a rapist or something'," Cavill said. "So, you're like, 'Forget it, I'm going to call an ex-girlfriend instead and then go back to a relationship, which never really worked.' But it's way safer than casting myself into the fires of hell, because I'm someone in the public eye, and if I go and flirt with someone, then who knows what's going to happen?"
Cavill's comments were not received well, of course, and many took him to task on social media. Helen Price's shut down of Cavill quickly went viral after she called him out on Twitter, explaining that men should focus on their own actions instead of blaming the Me Too movement for the consequences of their own bad behavior.
"If Henry Cavill doesn't want to be called a rapist then all he has to do is...not rape anyone," Helen wrote. "The mental gymnastics some men are doing to position themselves as "victims" of #MeToo is insane."
Helen followed up her tweet with another, writing "If you're approaching women in a way that makes them feel uncomfortable or unsafe, then YOU need to change your behavior, instead of whining about how some men are now facing consequences for serial harassment and assault."
Helen also engaged with some of the people who suggested Cavill may be talking about false accusations of sexual assault or harassment, reminding everyone that those instances are extremely rare. "That's why those cases are widely reported," she wrote. "The vast majority of actual rapists will face no consequences. False reports are not a problem compared to actual rapes." She provided info-graphics from The National Center for the Prosecution of Violence Against Women to support her findings.
Many others chimed in, calling out Cavill for his comments.
Perhaps this will be a teachable moment for Cavill. As Helen Price wrote "If you don't know the difference between politely asking someone out and sexually harassing them, you have a serious problem."
If you or somebody you know needs help, you can call the National Sexual Assault Telephone Hotline: 800-656-4673 to be connected with a trained staff member from a sexual assault service provider in your area.